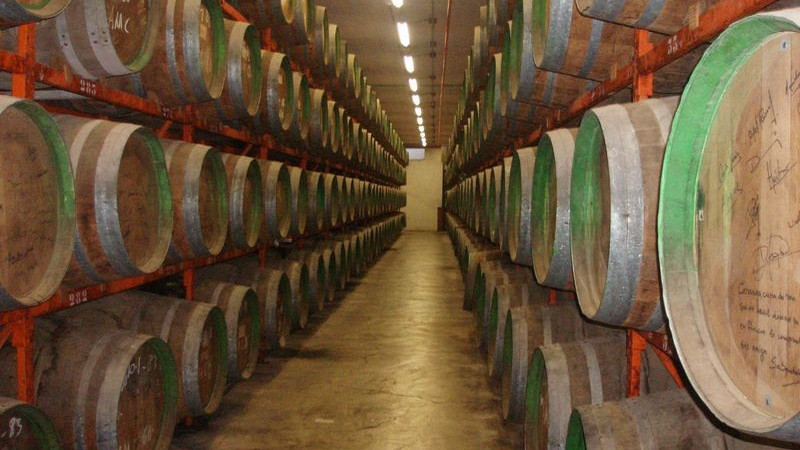 11-03-2020
Arehucas Rum Factory
In this Canary Islands travel blog is almost mandatory to talk about the famous Arehucas rum factory, one of the oldest wineries in Europe that we are lucky enough to enjoy in the Canary Islands, more specifically in the city of Arucas in Gran Canaria. Obviously, the Arehucas rum factory is one of the essential visits of your holidays in Gran Canaria, and it will be in this post where you will discover everything you need to know about the Arehucas rum factory:
History of the rum factory
The history of Arehucas Rum Factory is closely linked to the history of rum and the production of sugar cane in Gran Canaria, the star product which gives it the characteristic flavour of Arehucas Rum. There are some key dates you should know to understand everything that involve the history of one of the oldest wineries in Europe.
The first important date is August 9, the day of the inauguration of the San Pedro factory, dedicated primarily to the production of sugar and sporadically to the production of cane brandy and rum, which would be the precursor of the current Arehucas Rum Distillery.
Did you know that in 1885 the liquors of "La Fábrica" would be made with the title of Silver and Bronze Glass and the title of Suppliers of the Spanish Royal House and Court? This prestigious appointment was granted by the Queen Regent Doña María Cristina of Austria. It would be in 1892 when the current Arehucas Rum Factory was finally opened, but it already had a certain reputation and prestige for the quality of the product, in addition to having the title of "one of the oldest rum cellars in Europe".
It was not until the 40's that the name of Arehucas Rum was born, with Alfredo Martín Reyes as the visible head of that feat, until 1965, when the factory was renamed "Destilarías Arehucas", a name as it is known worldwide today, being a reference point at national and international level, becoming one of the most important touristic attractions of Canary Islands. It is worth noting that in 2006, the factory increased its range of liquor products with the acquisition of Artemi brand: a brand of great regional prestige and that fits perfectly with the Arehucas brand
Visit the Arehucas Rum Factory
It is clear that if you come to Gran Canaria you have almost the duty to visit Arehucas Rum Factory: a great tourist attraction for visitors and a source of pride for Gran Canaria's people. In this post from our travel blog we will review everything you can find on your visit to the factory so that you don't miss the slightest detail. Do you know the secret of the success of Arehucas Rum? The estimated duration of the visit to the Rum Factory is 45 minutes. Did you know that you can visit the Rum Factory with our tour of the north and the picturesque villages of Gran Canaria called "Gran Canaria Highlights". Avoid the queues and visit Rum Factory with us
Tour of the Rum Factory:
Historical tour to know the origin of the Rum and the Factory.
Aging cellar
Explanation of the process of making rum, the fermentation and distillation rooms, the importance of sugar cane in the process, etc.
Bottling plant
Tasting of the varieties of rums and liqueurs of Arehucas