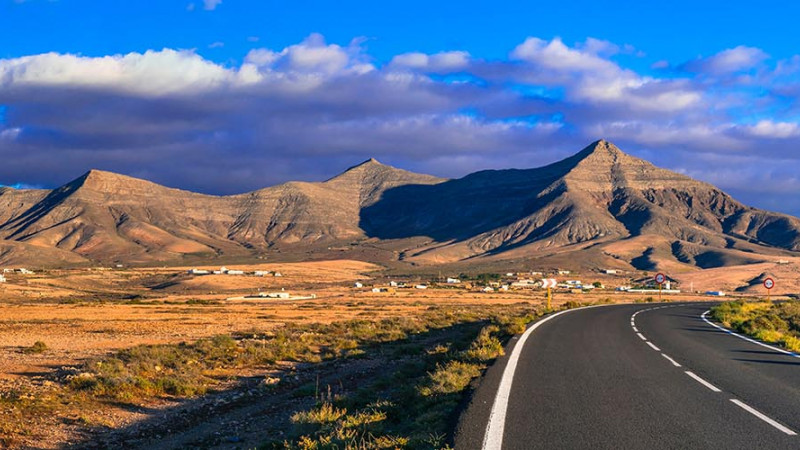 24-01-2020
Betancuria in Fuerteventura: one of the most beautiful places in España
Betancuria has just been awarded this category at FITUR 2020 in Madrid. This town of Fuerteventura, together with Teguise are two new members of this exceptional list to which 15 more have been added, including these two Canary Island towns. A list that includes nearly 94 towns, which also includes the town of Tejeda in Gran Canaria. Without a doubt, it is a luxury and a pride for the Canary Islands to have 3 villages with this award.
This designation doesn't surprise anyone who knows anything about the land and history of Fuerteventura and the Canary Islands. Betancuria was the first city to be founded in Canary Islands in 1834 and therefore the first capital of the archipelago. This fact is enough to show us the significance and relevance for Canary Islands of the town of Betancuria, as well as its rich heritage and culture, its scenic value and the good work of its inhabitants, with the care of its streets and houses, of the town of Betancuria. These are some of the 40 factors that have served the association of the most beautiful villages in Spain to choose Betancuria in this prestigious selection.

Betancuria is a small village located in the Betancuria Massif, with a population of just over 800 inhabitants. Its landscape is surprising as it is one of the least deserted areas of Fuerteventura and there are emblematic places such as the Archaeological Museum of Betancuria or Church of Santa Maria, of great architectural value as it is considered the first cathedral of the islands.

The town of Betancuria takes on more cultural interest because of the environment in which it is located, an almost deserted environment with a completely different tourist attraction, the sun and beach tourism that Fuerteventura brings, where some of the best beaches in Europe are found. In such an environment, having a town with these characteristics and also with this new name as one of the most beautiful villages in Spain, is a claim to the cultural and architectural richness of the island of Fuerteventura.