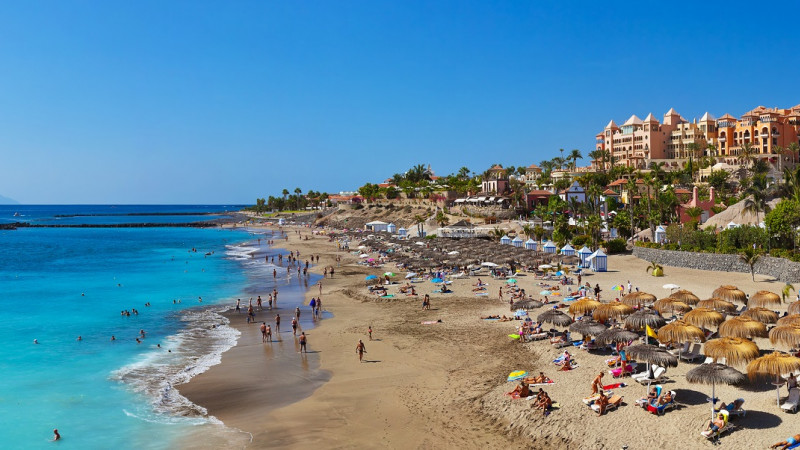 15-01-2020
Costa Adeje
A place where worries and stress have no place, the perfect place for peace, leisure and relaxation: Costa Adeje in Tenerife, one of the favourite and most popular destinations in the last decades in the Canary Islands. It has one of the most modern hotel offers in Europe, a multitude of sports and activities so that you don't have time to get bored, as well as well as many spectacular beaches all along the coast, with an enviable climate every day of the year. These are some of the reasons why thousands of visitors from many parts of the world decide to spend their holidays in Costa Adeje in Tenerife.
What do you need to know before coming to Costa Adeje?
The first thing you should know before visiting Costa Adeje is that this is a place where you will find the most popular beaches of Tenerife, most of them awarded with the Blue Flag, is where they are concentrated much of the hotels and accommodation in general of the island, and that is a perfect place to enjoy with friends or family, as it offers many different activities for many different publics.
It is important to know that, in spite of the sun, beach and relaxation in Costa Adeje, there is a space for cultural enrichment, with visits to Santa Úrsula Church or Casa Fuente; as well as places to do your shopping in Tenerife, and what better way to do it than in the biggest shopping centre in Costa Adeje, Plaza del Duque, or to enjoy a wonderful sunny day from Puerto de Colón.

Siam Park, the jewel of Costa Adeje
As if all that has been said about Costa Adeje were not enough, it is important to point out that it is here where the best water park in the world is located, Siam Park, being recognized with this category for 6 consecutive years. Without a doubt, it is one of the must-sees in your visit to Tenerife. Maximum adrenaline at the Tower of Power, the slide with a 28 meter free fall where it ends in an aquarium full of sharks, enjoy The Dragon and its sensation of having zero gravity, or do not miss the opportunity to climb the best water attraction in the world: The Singha, the roller coaster of 200 meters from which you will leave fascinated.
Of course, there is also space for the youngest members of the family, with different attractions exclusively for them such as Lost City or the famous Sawasdee jungle for them to fully enjoy.