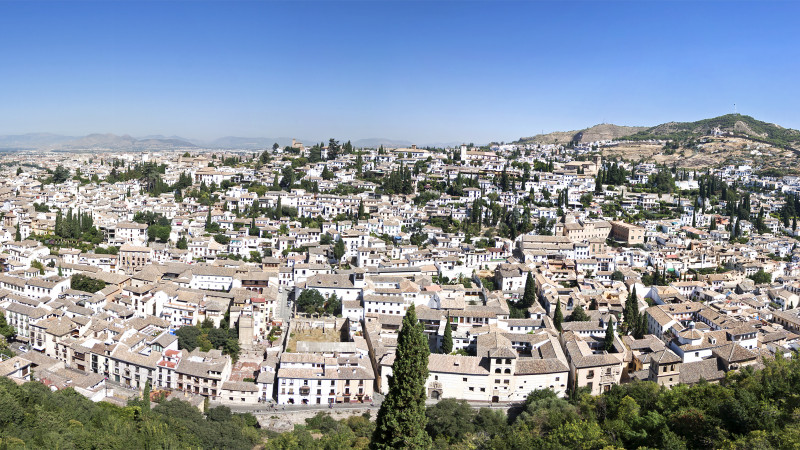 03-02-2020
What do you have to take into account when visiting Granada
Anti-car destination
If you come to Granada, forget about the car, it's that simple. Why? One of the main reasons is that the charm of the streets of Granada is that they deserve to be visited walking, and thus fully discover this city. Moreover, the points of interest in Granada are very close to each other, so you will not have any problem to move around. Finally, the public transport network is one of the best in Spain, as well as being affordable, so if you can't walk, you'd better use public transport in Granada.

Buy your Alhambra ticket in advance
It's probably the only "must" if you visit Granada. You're not going to France and not visiting the Eiffel Tower, would you? Well, it's the same with Alhambra and Granada. Visitors from all over the world come with one goal: not to leave Granada without visiting Alhambra, the second most visited place in Spain after La Sagrada Familia in Barcelona. In short, don't be scared and buy your ticket to Alhambra in advance. How can you get your tickets? Click here
Tapas and caña, is it true what they say about them in Granada?
The philosophy of "caña and tapa" is almost a religion for Grenadians and a "blessing" for those who come to Granada. Most of us who have visited Granada are surprised that, when you go to a bar and ask for a beer, without your having asked, they serve you a tapa to eat with the beer. And not just any tapa, for many it is almost a portion, so you can imagine how good it is to eat in Granada!

Granada: university city par excellence
It's probably the first thing you notice when you get to Granada. The young people who live in the city, the life it gives them and everything that surrounds university students. Moreover, it is one of the fundamental economic bases of the city together with tourism, being the European city with the highest number of ERASMUS students and the second one with the highest number of students.
One of the cheapest cities in Spain
How nice that sounds! Granada is one of the cheapest cities in which to go on holiday. Although the price is higher in the more touristy areas, it is still one of the most affordable destinations.
San Nicolás Viewpoint, the only viewpoint in Granada?
Absolutely not. Although Mirador de San Nicolas is the most visited and photographed by tourists, it is not the only one in Granada. Here are some of the viewpoints with the best views of Granada:
San Cristóbal Viewpoint
San Miguel Alto Viewpoint
Los Carvajales Viewpoint
Carmen de los Mártires Viewpoint