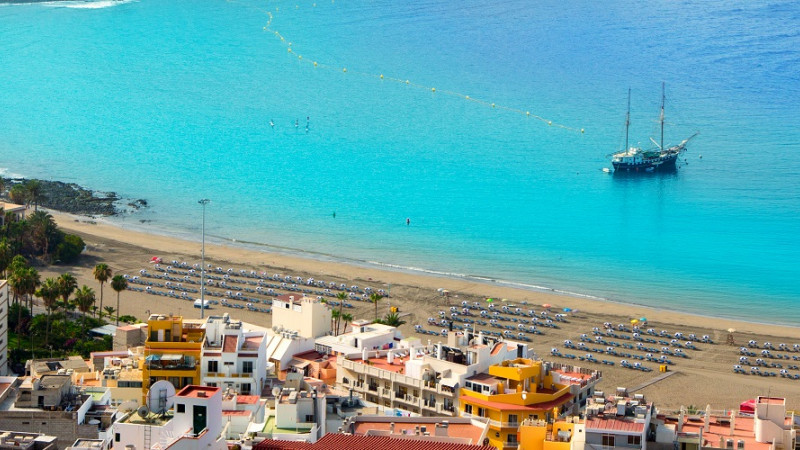 15-01-2020
What to do in South Tenerife?
Probably when you hear about Tenerife and Canary Islands, the first picture that comes to your mind is the paradisiacal beaches, the bright sun and joy of doing water sports or simply taking a swim in Atlantic Ocean. Although Tenerife is not only that, it is here in the south of Tenerife where you can find what you were looking for: a perfect place to relax and have fun with friends or family in an enviable climate every day of the year.

Costa Adeje
The most luxurious area of Tenerife. Here you will find most of the luxury hotels and the shopping areas and boutiques, so if you are planning to go shopping in Tenerife, Costa Adeje could be perfect for you. Costa Adeje is also home to thousands of cetaceans such as whales and dolphins, so it can be a great opportunity to see these species in their natural habitat.
Here you can also find one of the great attractions of Tenerife, the famous water park called Siam Park, which many talk about as the best water park in the world. It is essential that you go to Siam Park if you come to Tenerife, a park with rides for adults, some of the most spectacular in the world, such as the 28-metre slide, but also for the little ones, with the children's areas where they can have a good time or watch the funny sea lions with their tricks.

Las Américas beach
As legend says, it is impossible to get bored on Las America's beach, and considering all that this summer place has to offer, we can assure you that this is true. Streets full of life, bars and cafes, where you can do all the water sports that come to mind, as well as relax lying on the beach. Furthermore, if you like to go out and party, Las Americas Beach is your place in Tenerife: a wide range of discos and pubs to have a great time.
Las Americas Beach is not only a place for partying, as it is home to small bays that discover the spirit of Tenerife and give you something different just a short distance away.
Los Cristianos
Another of the main points of interest in Tenerife. Located in the north, a fishing town with a wide range of water sports, diving and fishing. The last ones due to the rich biodiversity of its waters, where many visitors come to do these activities for the first time or to improve them. From Los Cristianos dock you can go out to La Gomera island. Don't forget to visit Los Cristianos beach, a beautiful beach with golden sand and a perfect place to have a drink with amazing views.
If you come to South Tenerife and Los Cristianos, it is almost a must to visit the beach of Las Vistas, one of the paradisiacal places of Tenerife. Taste its traditional gastronomy, relax and enjoy the peace and quiet of its sand and water.