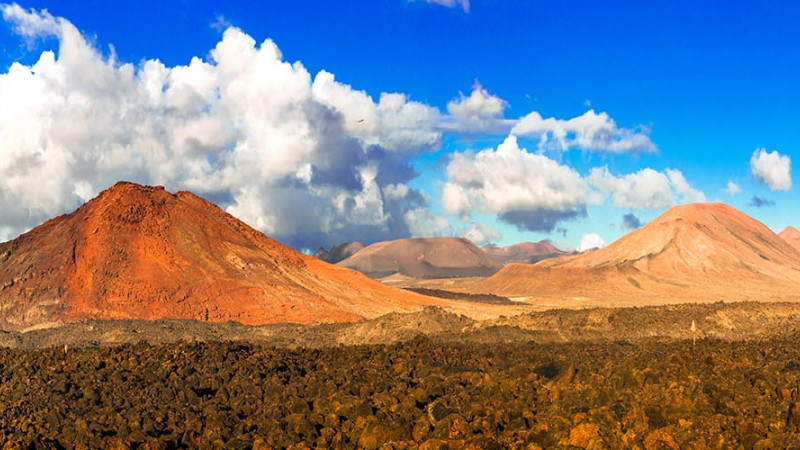 31-01-2020
Canary Islands, best Winter in the World
Who said that it is not possible to travel in the middle of winter to a destination with warm weather, sunny days and heavenly beaches to enjoy as if you were in summer? If you talk about the Canary Islands you have to say that it is the best place to make a break in the middle of winter. Temperatures between approximately 20 and 27 degrees, national parks to visit, a wide range of activities of all types, etc. in one of the most popular destinations in Europe. What more could you ask for? Here are a couple of recommendations for your winter break in the Canary Islands.
National Parks and Natural Areas of the Canary Islands
One of the great charms of the Canary Islands are its national parks and natural areas. While the rest of the world closes or restricts these spaces during the winter months due to extreme weather conditions, in Canaries you can enjoy them more than ever with enviable temperatures. It is almost impossible to name them all, because the natural wealth of this land is infinite, but it is true that you cannot leave the islands without visiting its four national parks:
The first of them, in the volcanic land par excellence Lanzarote, is the Timanfaya National Park and its " Fire Mountains": a volcanic spot that you cannot miss in Lanzarote. The highest peak in Spain, on the island of Tenerife is also part of the most visited National Park in the Canary Islands, Spain and Europe, Teide National Park, and focus of all Tourism in Tenerife. The two remaining national parks are located on two of the smaller islands, La Gomera and La Palma, where Garajonay National Park and Caldera de Taburiente National Park are located: the first one has the largest laurisilva area of the islands, as well as being the youngest national park in Canary Islands; and the second one makes up and ends up the second highest point in Canary Islands after Teide, Roque de los Muchachos.
But Canary Islands not only have 4 large national parks, but also a huge range of possibilities in which Special Natural Reserves such as Las Dunas de Maspalomas or Azuaje in Gran Canaria, rural parks as well known as Valle Gran Rey in La Gomera, Parque Rural de Anaga in Tenerife or Natural Monuments such as El Roque Nublo and Barranco de Guayadeque in Gran Canaria, El Roque de Garachico in Tenerife or the Natural Monument of the Volcanoes of Teneguía in La Palma stand out. These are just some of the many examples of natural areas that Canary Islands have.